Venezuela arrests three in Air France cocaine case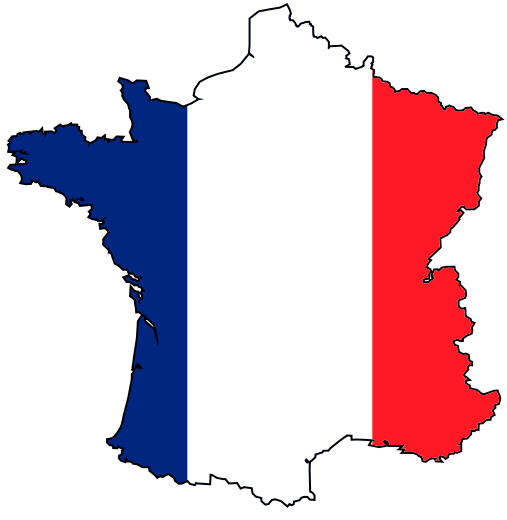 Three members of Venezuela's security forces have been arrested in connection with the 1.3 tonnes of cocaine French police found aboard an Air France flight that originated in Caracas.AFP/Illustration CARACAS (AFP) Three members of Venezuela's security forces were arrested in connection with the 1.3 tonnes of cocaine French police found aboard an Air France flight that originated in Caracas, a top cabinet minister said. Intelligence agents "have detained a first lieutenant from the anti-drug unit of the Bolivarian National Guard" along with two National Guard sergeants, Justice and Interior Minister Miguel Rodriguez told state network VTV. "These are the first arrests," Rodriguez said. French police on September 11 seized a record haul of 1.3 tonnes of cocaine found on board a Paris-bound Air France passenger plane. A source close to the French investigation said that the cocaine, which was packed into 30 suitcases, had a street value of some 200 million euros ($270 million). According to Rodriguez, it is "nearly evident" that there were accomplices working with the airline. "How can the cocaine shipment reach France and it gets taken out without going through the normal controls?" he asked. Over the next few days agents will scrutinize footage taken from security cameras at the Simon Bolivar International Airport and interrogate personnel that work in the airport luggage area, he said. Rodriguez, who is also head of the country's intelligence service, said that he assigned a special team of prosecutors to the probe. French Interior Minister Manuel Valls, who announced the seizure on Saturday, told reporters that "several members of a criminal organization" had been arrested. Cocaine comes from coca leaves grown in countries like Colombia, Peru and Bolivia.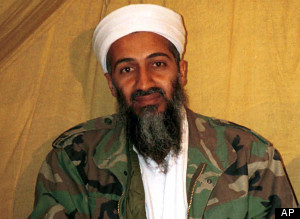 The suitcases were registered under false names that did not correspond to passengers on the flight to Paris' Charles de Gaulle airport, police sources told Reuters on Sunday. Air France said it was still trying to find out how the drugs were smuggled on board. "Pending the results of these investigations, immediate measures have been taken to enhance our checks of baggage and goods on departure from certain sensitive destinations," the airline said in a statement. Government officials said the drugs were found at Charles de Gaulle earlier this month but only released details of the raid over the weekend. They did not give a precise date. France's interior minister Manuel Valls said the 1.3 tonnes of cocaine had a wholesale value of 50 million euros, while police and legal sources said the street value of the drug could be as much as 200 million euros. "This marks the biggest seizure of cocaine ever made in mainland France as part of a judicial investigation," Valls told reporters on Saturday. At least six people of several European nationalities were being held in relation to the case, the police sources said, declining to give further details. The public prosecutor's office in Caracas said it was also investigating the case. The seizure was the result of cooperation between security forces in France, the Netherlands, Spain and Britain, Valls said. ($1 = 0.7402 euros) (Reporting by Gus Trompiz, Jean-Baptiste Vey and Nicolas Bertin; Additional reporting by Brian Ellsworth in Caracas; Editing by Andrew Heavens)
Record 1.3 tonne cocaine haul found on Air France flight
There is reportedly a connection between the two cases, but few details were released this weekend. Police believe they have thwarted a massive drug smuggling ring , BBC reports. It was the biggest drug haul ever made in the Paris area, Manuel Valls, France's Interior minister, told the network. Also on HuffPost: Loading Slideshow Christie Harris This Oklahoma woman was sentenced to 25 years after smuggling not only meth in her butt, but also a gun in her vagina. Read the whole story here. Alexis Clancy This Florida woman was allegedly caught with a hypodermic needle stowed away in her anus. Read the whole story here. Cocaine Diapers Priscilla Pena and Michelle Blassingale were arrested at JFK Airport after arriving from the Dominican Republic in late January. Drug-sniffing dogs allegedly detected something. Authorities said Pena had seven kilos of cocaine in silver plastic, wrapped around her butt like a disposable diaper. Rasoul Speight Rasoul Speight, 32, is facing a narcotics charge after New Jersey cops yesterday discovered a whopping 100 bags of heroin hidden in his anus. Ashley Bellamy Bellamy allegedly hid 36 vials of crack cocaine in her vagina to stay out of police custody. But officers noticed that the Philadelphia woman was walking funny, and she admitted to her hiding place. "The woman says, 'I have crack up in my vagina,' and she pushed out 36 vials of crack cocaine that were in a bag," Upper Darby Police Superintendent Michael Chitwood said.
France Won't Tax EDF for Energy Shift, Minister Martin Says
In no way will there be a tax either on the company or its customers, Environment Minister Philippe Martin said in an interview on RTL radio yesterday. The state, an EDF shareholder, will benefit from the amortization of nuclear reactors. Martin was speaking a day after Prime Minister Jean-Marc Ayrault unveiled a plan for nuclear energy to contribute to what the government says will be a shift to more renewables and greater energy efficiency. The prime minister didnt provide details about the levy or how much it would raise. EDFs 58 nuclear reactors generate three-quarters of France s power. It wont be a tax on the company or its clients, Martin said. The nuclear activity of EDF though amortizations that are already over long periods will provide sums that could be used by the state as shareholder that could be used to finance the energy transition. Carole Trivi, an EDF spokeswoman, declined to comment. Hollande vowed during his election campaign to reduce reliance on nuclear to half of total electricity output by about 2025. So far, he has announced plans to shut down EDFs Fessenheim plant in eastern France by the end of 2016. We could do this through more renewables, Martin said yesterday, pushing the question of whether more reactors will be closed to a planned energy law next year. In any case, nuclear will remain at an important level. The energy law will cap nuclear-power capacity and provide the legal means to close reactors, the government has said. Carbon Emissions Ayrault, and Hollande on Sept. 20, also discussed a tax on carbon emissions from fossil fuels such as gasoline, diesel, coal and natural gas that will be neutral next year and generate 2.5 billion euros in 2015 and 4 billion euros in 2016. The tax is one way to raise funds for incentives for home renovations to increase energy efficiency as well as boosting renewables. The country will seek to cut energy use in half by 2050 and fossil fuel use 30 percent by 2030, Hollande said.